In the world of fashion and beauty, there is a timeless allure to lipsticks that transcends trends and generations. A single stroke of the perfect lipstick shade can transform your entire look, imbuing you with confidence and radiance. Whether you're dressing up for a glamorous evening affair, preparing for a casual brunch with friends, or stepping into the spotlight at a special event, choosing the right lipstick color is the key to unlocking your inner allure. Join us on this stylish journey as we delve deep into the art of pairing lipsticks with dress colors, revealing the secrets to achieving an effortlessly stunning appearance that leaves a lasting impression. From elegant neutrals to bold and daring hues, we've got you covered with the best lipstick recommendations to match your dress color flawlessly and celebrate every facet of your unique personality.
The Classic Little Black Dress
The little black dress, an emblem of timeless elegance and sophistication, reigns supreme as a must-have in every woman's wardrobe. Its versatility makes it a go-to option for various occasions, from cocktail parties to upscale dinners. However, to truly make this iconic look stand out, it's essential to find the perfect lipstick shade that complements the timeless allure of the little black dress.
For the classic little black dress, there's no better choice than a stunning red lipstick. Red lips paired with a black dress create a striking contrast that exudes confidence and power. It's the epitome of sophistication with a hint of sensuality. When selecting the right red lipstick, remember to consider your skin's undertone. If you have cool undertones, opt for a blue-based red, such as a classic ruby red or a deep berry shade. These cool-toned reds beautifully harmonize with cool undertones and create a captivating and classic look.
On the other hand, if you have warm undertones, explore the realm of orange-based red lipsticks. Shades like a vibrant tomato red or a fiery coral will flawlessly enhance the warm undertones of your skin while complementing the elegance of the little black dress. This combination creates a look that is at once bold and alluring, making you the center of attention in any room you enter.
Graceful in White
White dresses, the embodiment of purity and charm, radiate a magical aura that captivates hearts at weddings, garden parties, and other special occasions. To achieve a flawless and ethereal look, it's crucial to choose a lipstick shade that complements the pristine beauty of white.
For a classic and timeless appearance, opt for a soft pink lipstick. This delicate shade adds a touch of femininity to your lips without overpowering the delicate charm of the white dress. Nude lipsticks, with their versatile and understated elegance, are another excellent choice to pair with white dresses. These neutral shades create a clean canvas that accentuates your lips' natural beauty, adding a touch of sophistication to your overall look.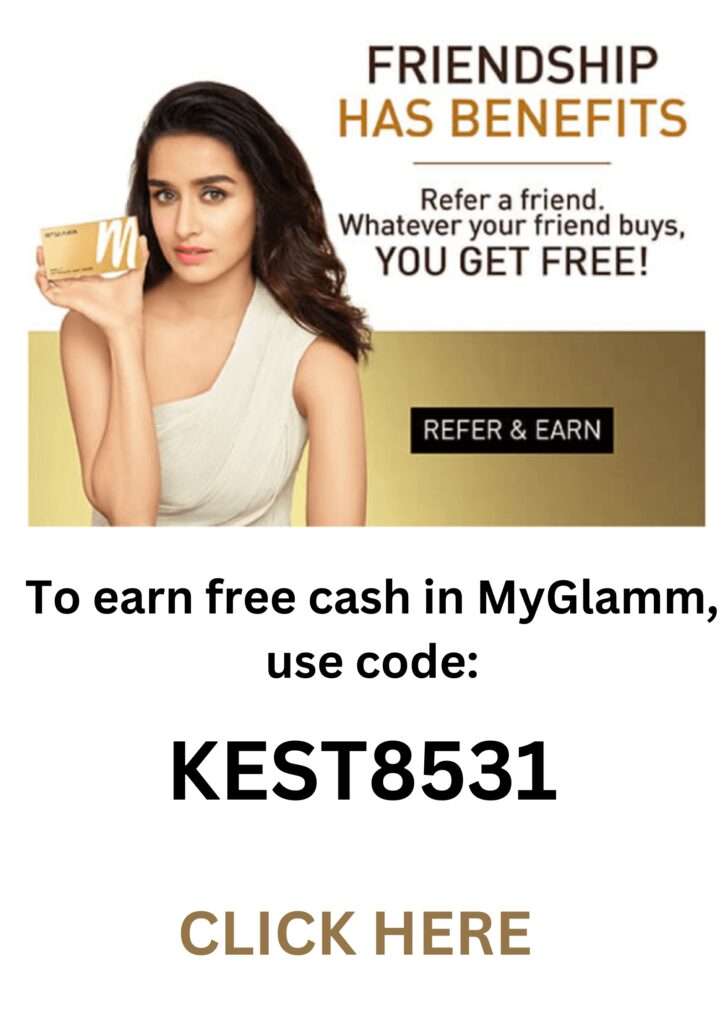 For those who wish to add a touch of glamour and a hint of shine, consider opting for a glossy finish. The gloss creates a radiant glow that perfectly complements the elegance of the white dress. It accentuates your lips, making them appear fuller and more luscious, while also adding a subtle touch of playfulness to your look. This combination is perfect for daytime events, garden parties, and weddings where you want to channel your inner ethereal goddess.
Ravishing in Red
The red dress, a symbol of passion and allure, demands a lipstick that can match its intensity and magnetism. Whether you're donning a striking scarlet gown or a deep maroon dress, the right lipstick can enhance the drama and allure of this powerful color.
When it comes to pairing lipstick with a red dress, the key lies in matching the lipstick's undertone with that of the dress. For cool-toned red dresses with blue undertones, opt for a blue-based red lipstick like a rich crimson or a deep berry shade. These cool-toned reds create a harmonious and captivating look that complements the cool undertones of the dress. The result is a striking and confident appearance that commands attention wherever you go.
On the other hand, if your red dress boasts warm undertones with hints of orange, explore the realm of orange-based red lipsticks. Shades like a fiery brick red or a warm terracotta will beautifully enhance the warm undertones of your dress, creating a captivating and fiery look. This bold combination celebrates the vivacity and charm of the color red, ensuring you make a grand entrance wherever you go.
Gorgeous in Green
Green dresses, with their essence of nature and freshness, offer a unique canvas for creative lipstick choices. From rich emerald greens to playful mint hues, green dresses come in a variety of shades, allowing you to experiment and showcase your individuality.
When opting for a green dress, it's essential to consider the specific shade of green you're wearing. For darker greens like emerald or forest green, a berry-toned lipstick works wonders. The deep and rich berry shades create a beautiful contrast with the green, making your lips pop with allure. This combination is perfect for formal events and evening affairs, adding an extra touch of sophistication to your look.
For lighter greens such as mint or sage, a peachy nude lipstick is a fantastic choice. This combination adds a touch of warmth to your look, creating an ethereal and enchanting appearance. It's an excellent option for daytime events and garden parties, as the soft and natural lip color complements the gentle and fresh hues of the dress.
For those feeling a bit more daring and adventurous, pairing a teal or emerald green dress with a deep plum lipstick will create a striking and unforgettable contrast. This daring combination celebrates individuality and boldness, making a fashion statement that is sure to leave a lasting impression.
Beautiful in Blue
Blue dresses, with their wide range of shades from dreamy pastels to bold cobalt hues, offer endless possibilities for lipstick pairings. The right lipstick shade can bring out the best in a blue dress, enhancing its beauty and creating a cohesive and stylish look.
For light blue dresses, opt for soft and delicate lipstick shades like soft pink or coral. These hues infuse your look with a sense of femininity and charm, creating a perfect balance with the gentle blue tones. The soft pink shade adds a touch of romanticism, while coral brings a hint of vibrancy and energy, ensuring you look fresh and radiant throughout the day.
For darker blues, such as navy or royal blue, consider nude or mauve lipstick shades. The understated elegance of these colors complements the richness of the blue dress, creating a sophisticated and refined appearance. This combination is ideal for formal events and cocktail parties, as it exudes elegance and grace with a touch of modern chicness.
If you're feeling adventurous and want to make a bold statement, pairing a navy blue dress with a daring orange-red lipstick will create a striking and unforgettable contrast that is sure to make heads turn. This combination celebrates the playful and audacious spirit of fashion, allowing you to express your individuality with confidence and flair.
Stunning in Silver or Gray
Silver or gray dresses, with their modernity and elegance, offer a sleek and chic appearance that's perfect for formal events and upscale parties. The monochromatic charm of these dresses sets the stage for a captivating lipstick pairing that complements their sophisticated allure.
To enhance the contemporary appeal of silver or gray dresses, consider opting for berry-toned or cool-toned mauve lipsticks. These shades add a touch of color without overwhelming the outfit's subtle charm. The deep, rich hues create a luxurious and refined look that is both captivating and sophisticated. This pairing is perfect for glamorous evenings and formal occasions, where you want to exude an air of refined elegance that sets you apart from the crowd.
For those who prefer a more subtle and understated approach, a nude lipstick with a satin finish is an excellent choice. Nude lipsticks enhance your natural lip color while providing a smooth and polished appearance. This versatile option works well for both daytime and evening events, making it a staple choice for your lipstick collection.
For a touch of drama and mystique, consider experimenting with metallic lipsticks. Silver or gray dresses create a stunning backdrop for metallic shades like rose gold, silver, or bronze. These lipsticks add a touch of opulence and allure, elevating your look to a whole new level of glamor and sophistication. This daring combination is perfect for red carpet events, galas, and any occasion where you want to make a bold and memorable statement.
Popping with Prints
Printed dresses with vibrant patterns can be both fun and challenging to match with lipstick colors. However, this presents an excellent opportunity to get creative and express your unique style.
When in doubt, it's best to opt for a neutral lipstick shade that complements your skin tone. Nude lipsticks are versatile options that work well with almost any outfit, allowing the dress's vibrant patterns to take center stage. Nude shades create a harmonious balance that lets your outfit shine while providing a polished and put-together look.
If your printed dress leans towards warm tones, consider a warm nude lipstick to create a cohesive and harmonious appearance. Warm nude lipsticks with a touch of peach or caramel can beautifully enhance the warmth in your dress's patterns, creating a unified and stylish look.
On the other hand, if your printed dress features cool-toned patterns, cool-toned nude lipsticks with hints of pink or mauve will complement the cooler hues, creating a well-coordinated and chic ensemble.
For those who love to play with color and aren't afraid to stand out, consider opting for a lipstick shade that matches one of the colors in the print. This bold choice ties the entire outfit together, creating a captivating and vibrant look that celebrates your fearless sense of style.
Lipsticks are not just cosmetic products; they are powerful tools that can elevate your style and boost your confidence in ways that are unmatched. Each lipstick shade has the ability to complement and enhance the beauty of your dress color, making you the center of attention and leaving a lasting impression at any event. From the classic red lips with a little black dress to the ethereal nude shades with a white dress, and the daring metallics with silver or gray dresses, there is a perfect lipstick waiting to bring out the best version of you.
By understanding the interplay between dress colors, lipstick shades, and your skin undertone, you unlock the secrets to creating a harmonious and captivating ensemble that speaks volumes about your personality and taste in fashion. So, the next time you step out, let your dress be your canvas and your lipstick be the perfect sidekick, completing your fashion-forward look with confidence, style, and a touch of allure. Embrace the power of lipsticks and celebrate every facet of your uniqueness, making every occasion a moment to shine and make heads turn!

By: Priyanka Shah